PARMATOURGUIDE
Guided Tours in Parma and its province
Nice to meet you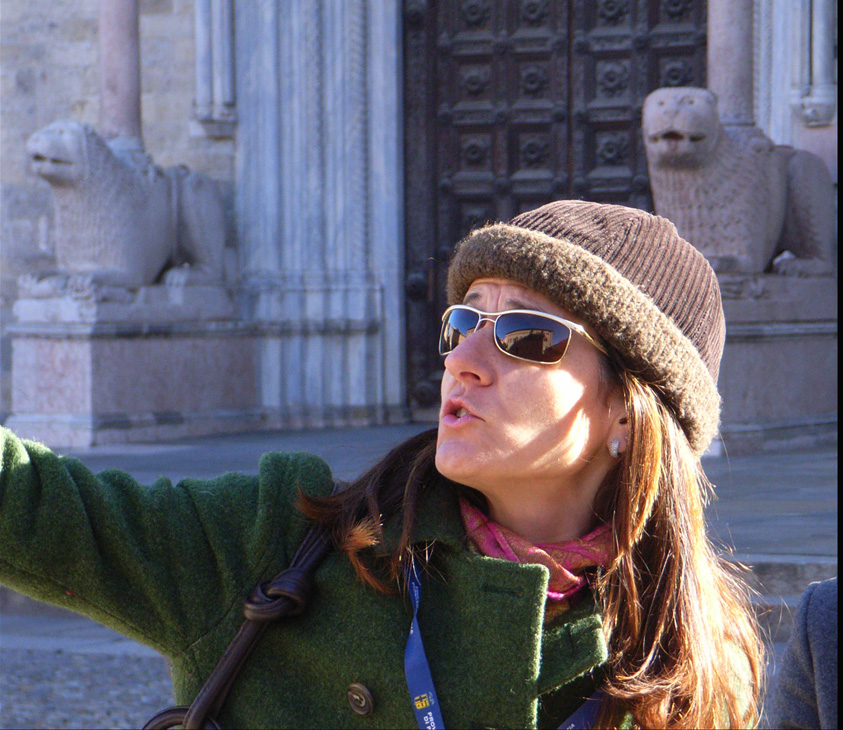 My name's Elisabetta Ivaldi, tourist guide for Parma and its province and tour manager in the world. I've been working in the field of tourism since 1987 and in 1991 I took the licence of Tour Manager and started working with groups of tourists around the world.
I've been Tourist Guide for Parma and its province since 1992 and I work in Italian, English, Russian, Spanish and French.
I really love my town and I try to transmit my passion to all the people who want to discover the land where I live, rich in history, art, culture, music and food traditions which have made it famous all over the world.
Two very important elements in my job are both research and study and this is the reason why in 2006, after the degree in Foreign Languages and Literatures, I took the degree in History of Art as well.
Since 2009 I've been Guide in the Reggio Emila territory: the town, the Canossa castle and Brescello, set of many films with the two heroes don Camillo and Peppone, based on Giovanni Guareschi's novels.
I've been working in Modena since 2010: the town, the Ferrari Museum, the Traditional Balsamic Vinegar, Lamborghini and other interesting places are open for the visit with a professional guide!
I invite you to contact me in order to build a tailor-made itinerary based on your interests: you won't be disappointed!!